A couple of days old, but I thought it was sufficiently well-played that it merited a post. So, this (kind of deeply off-putting) "For All" sloganeering Team Obama's got going on, presumably to try and drum up a little Hopenchange-esque enthusiasm?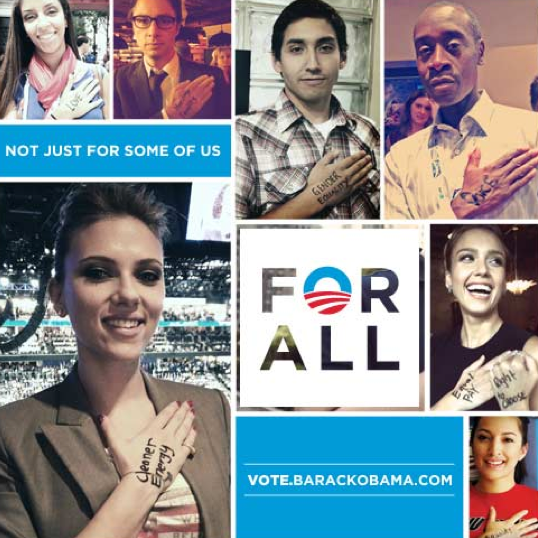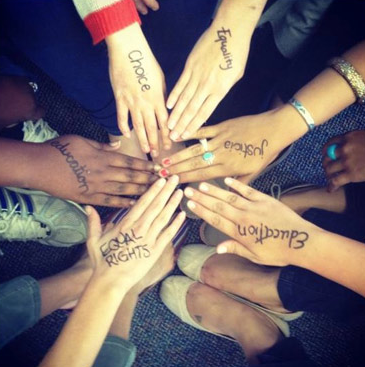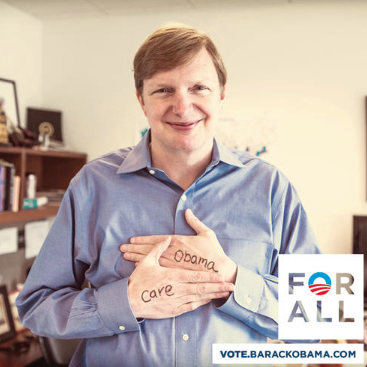 It seems like the idea is to play off the last "liberty and justice for all" line of our Pledge of Allegiance by writing something that's important to you on your hand and then putting that over your heart in a display of Democratic solidarity. I guess the point is to be succinct, but so far, most of the submissions seem to consist of pretty airy-fairy topics like "gender equality" and "love" and "choice." Okay, whatever; neither I nor any of the ladies I know spend their waking hours preoccupied with the woeful shortcoming of gender equality in this country, but I suppose it's something we want to maintain "for all" (although I would probably choose to write "jobs" or "economic growth" or "cheap energy" or "small government" or something pedestrian like that).
But, hey — you know what we most definitely and inescapably already have, for all? Texas Governor Rick Perry, in one fell swoop, breaks down the situation.
Since @barackobama has forgotten how much he's added to national debt #ForAll our kids to pay off… twitter.com/GovernorPerry/…

— Rick Perry (@GovernorPerry) September 20, 2012
Meme, conquered. Done and done.