Obligatory Bill Clinton drew pictures of man parts on classified documents post
posted at 3:44 pm on December 5, 2013 by Katie Pavlich
Former President Bill Clinton just took doodling to a whole new level. According to the hacker Guccifer, President Clinton drew man parts on classified documents. Guccifer hacked into the Clinton Library and found the document below. From The Wire: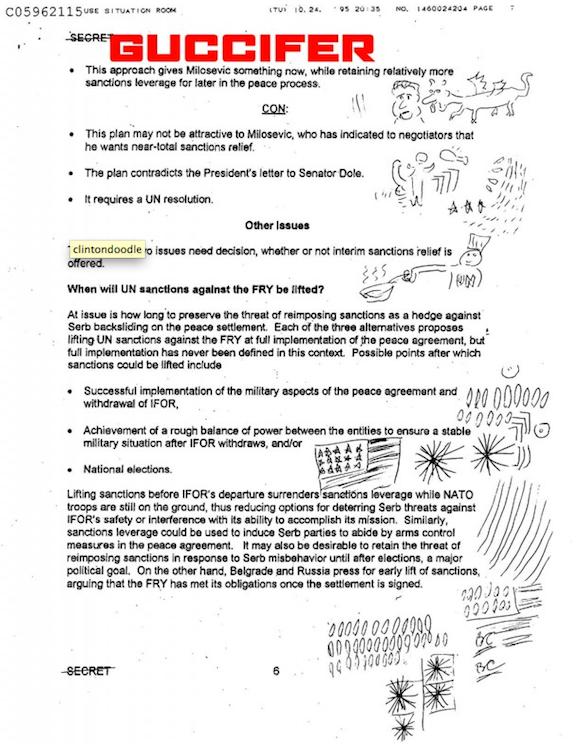 Mediaite explains it this way:
The phallus appears next to the then-Sen. Bob Dole's name, which some have speculated could be Clinton's stream-of-consciousness reference to the Viagra commercials that the former GOP presidential nominee was featured in at the time.
…Weird? Just some more incite insight* on where Clinton's head is, even when he's getting briefed on classified information.
UPDATE: Yes, commenters, I used the wrong version of insight, not because I don't know the difference but because I was a bit distracted by the topic at hand. My bad. Thanks for pointing it out.
Recently in the Green Room: