"Health coverage that starts in the womb for every child"
posted at 11:46 am on August 28, 2013 by Guy Benson
Does New Jersey Senate candidate Cory Booker's online healthcare policy statement inadvertently acknowledge what most Americans understand intuitively?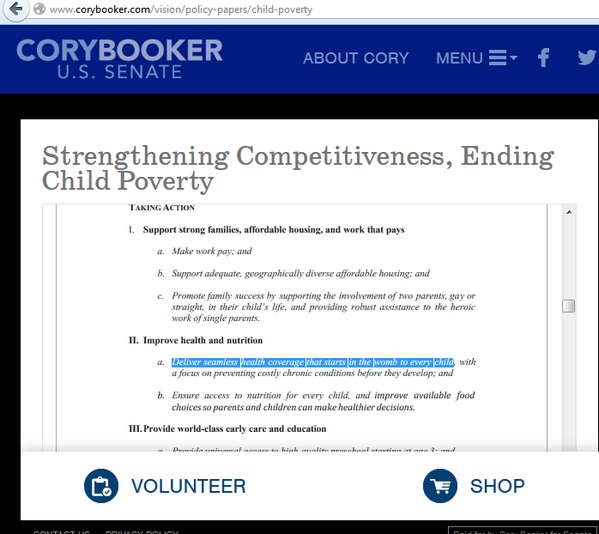 This is a bit awkward, given Booker's extremist stance on abortion:
Booker's position is complex: A fetus isn't a person at any stage of pregnancy, unless she's deemed to be "wanted" at some point, in which case the government should provide her her with in-womb healthcare.*
*Care can be rescinded, and "child" status revoked, at any time prior to birth.
Recently in the Green Room: